Hi All,
Update...
Went back for retune, no hardware changes and only held boost in the upper RPM.
That's a 79WHP and 12KG of torque gain at the wheels (@ 7,000rpm) just with direct port meth and boost holding stronger up top. Clearly can see how a decent sized turbo mixed with direct port meth produces major results!
We experienced ZERO knocks on the det cans and logs too. Didn't even need to adjust the Meth kit, AFR also cleaned up and now runs flat at 12.1:1 AFR
Please note boost on the dyno reader is bout 1.85bar but at MAP sensor in car it was 2.0bar. Dyno operator who also owns two EVO X's said this trnslates to 610 Crank HP...
Here is the new found power (difference in graph is meth on v meth off)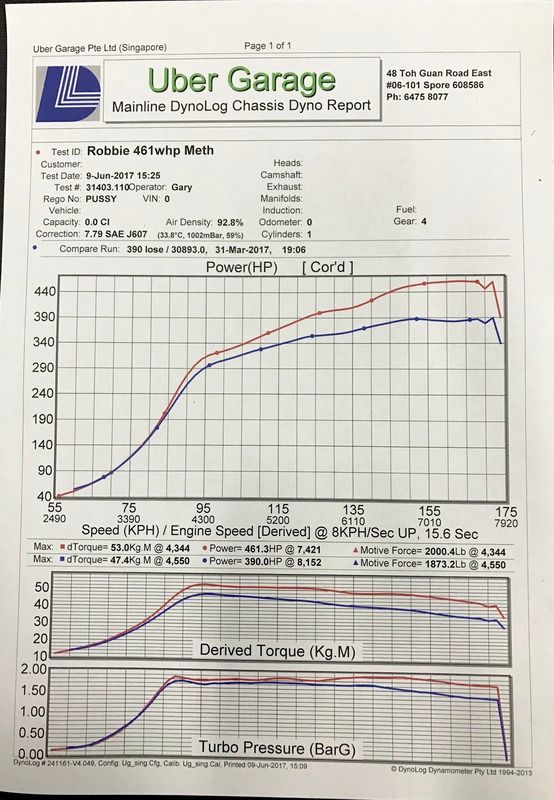 Here is the gains from the last tune, non meth tune and this recent one: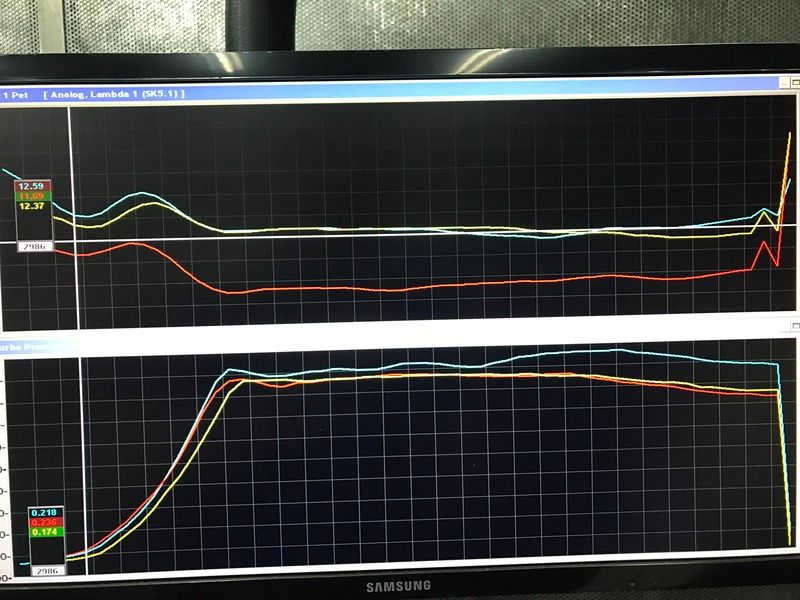 reminder this is on a Mainline dyno, stock this EVO gets 225whp on same dyno and there isn't any EVo's that spool below 4k rpm and produce 461WHP :P It's an absolute beast now!
Heading back to the track next week.. (I also removed 40kg of weight from the car too).
Rob